At Print More we welcome customers who require photocopying, whether it's one page or a thousand pages. Our top-spec Konica Minolta machines are capable of all photocopying tasks up to and including A3, whether in black & white or full colour, single- or double-sided. While all photocopying is generally carried out on 80gsm copying paper, we can copy onto much heavier paper if required. We also carry a range of coloured paper in both 80gsm and 160gsm for copying purposes. These copiers can also increase copies up to A3, or reduce in size also if required, as well as scanning to email. These versatile machines are capable of almost all types of copying requirements.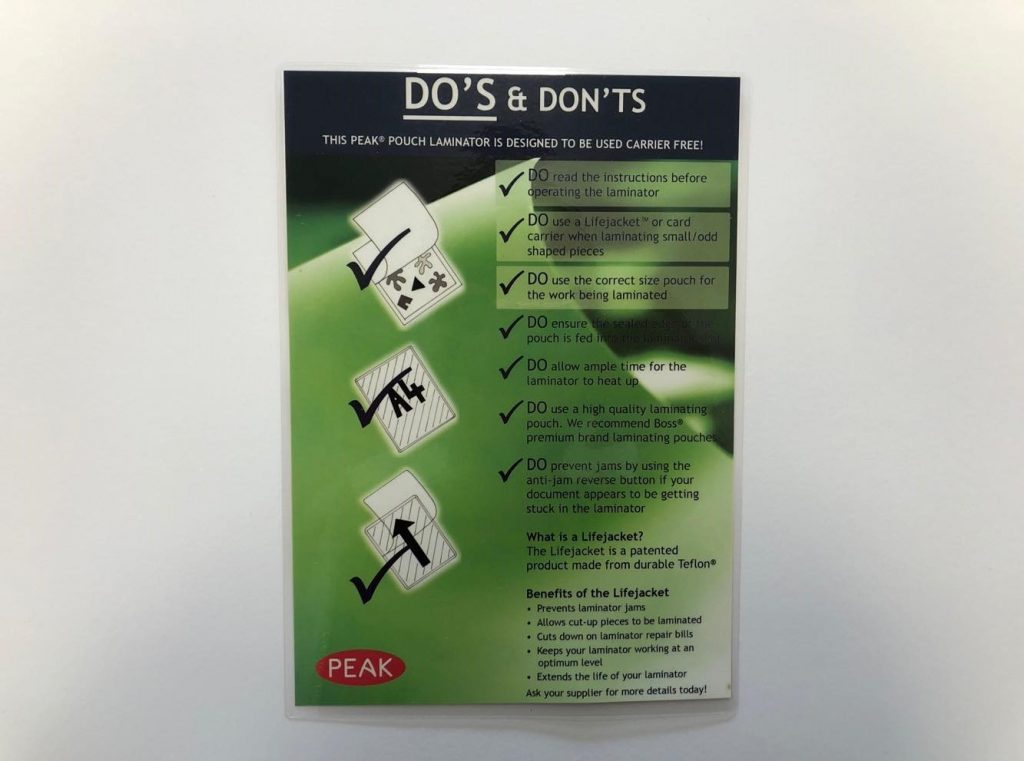 Laminating is the process of applying a protective cover to paper, to protect it as well as make it firmer and more rigid. At Print More we offer two types of laminating:
General Laminating
General laminating is available for all sizes up to and including A3, and is a process of encapsulating the paper in a laminate pouch through the process of heat. We stock high-grade gloss pouches. This system is suitable for 1 to 100 pages.
Commercial laminating is a process for general printing, where we can add various finishes to business cards, menus and most types of print work. For this process we use a commercial roll-to-roll laminator that applies the laminate film to the printed material before it is finished. This machine can also be used to add foil finishes to jobs. We offer three types of laminate finish on all commercial print work: gloss, matt and soft-touch.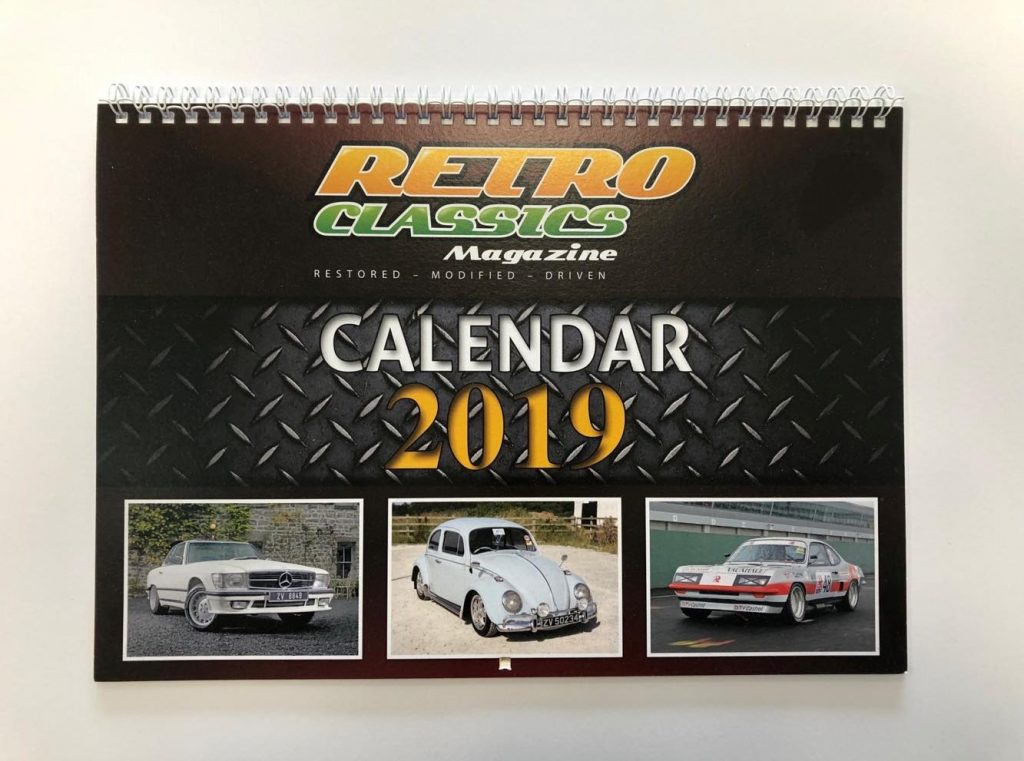 At Print More we offer a binding service, and can wire-bind documents up to and including 100 pages. Wire-binding is suitable for sales documents, presentations, projects and much more. Wire-bound documents can be opened 360 degrees, making this one of the most popular and durable binding solutions available. We stock a number of sizes of white wire binds, and all documents bound will have a clear front cover as well as a black, blue or red back cover.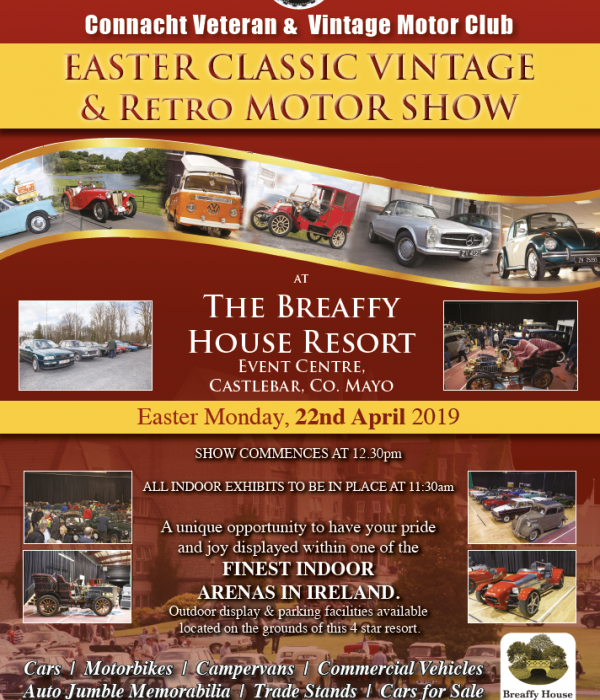 Here at Print More we can print posters in all sizes, from A4 to A0 inclusive. As we use the latest machines on the market we can reproduce the best quality images available. Posters are still an essential marketing product, and are ideal point-of-sale items. Again, we use a top-quality poster paper on our larger-format machine, which gives outstanding results.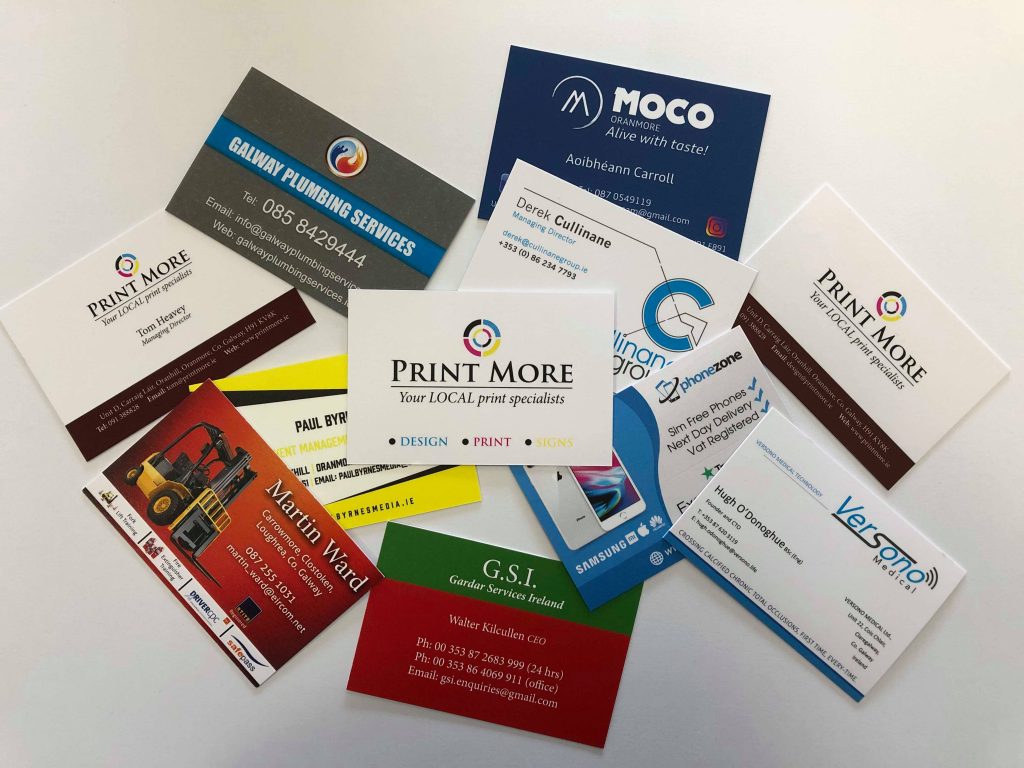 Business cards are still the most important marketing item a business or salesperson should carry, and we can provide a large range of options. Our general cards are printed on 400gsm card and can be printed single- or double-sided. All cards are cut to the standard size of 85mm*55mm However, should you require a different size or card type, please do ask. Cards can be finished as plain cards or laminated in gloss, matt or soft-touch laminate, and also available is a foil option. For your convenience we offer a minimum order of 250 cards, so you don't have to buy thousands and have them in storage for years.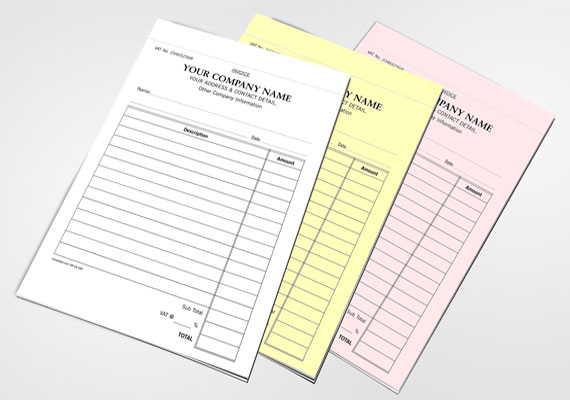 At Print More we can print docket books, also known as NCR books (No Carbon Required). Books can have two- or three-page copies, and will have either 50 or 100 sets per book. Each set will have perforated copy, and all copies will be numbered. The most common size for an NCR book is A5, but A4 or other bespoke sizes are also available.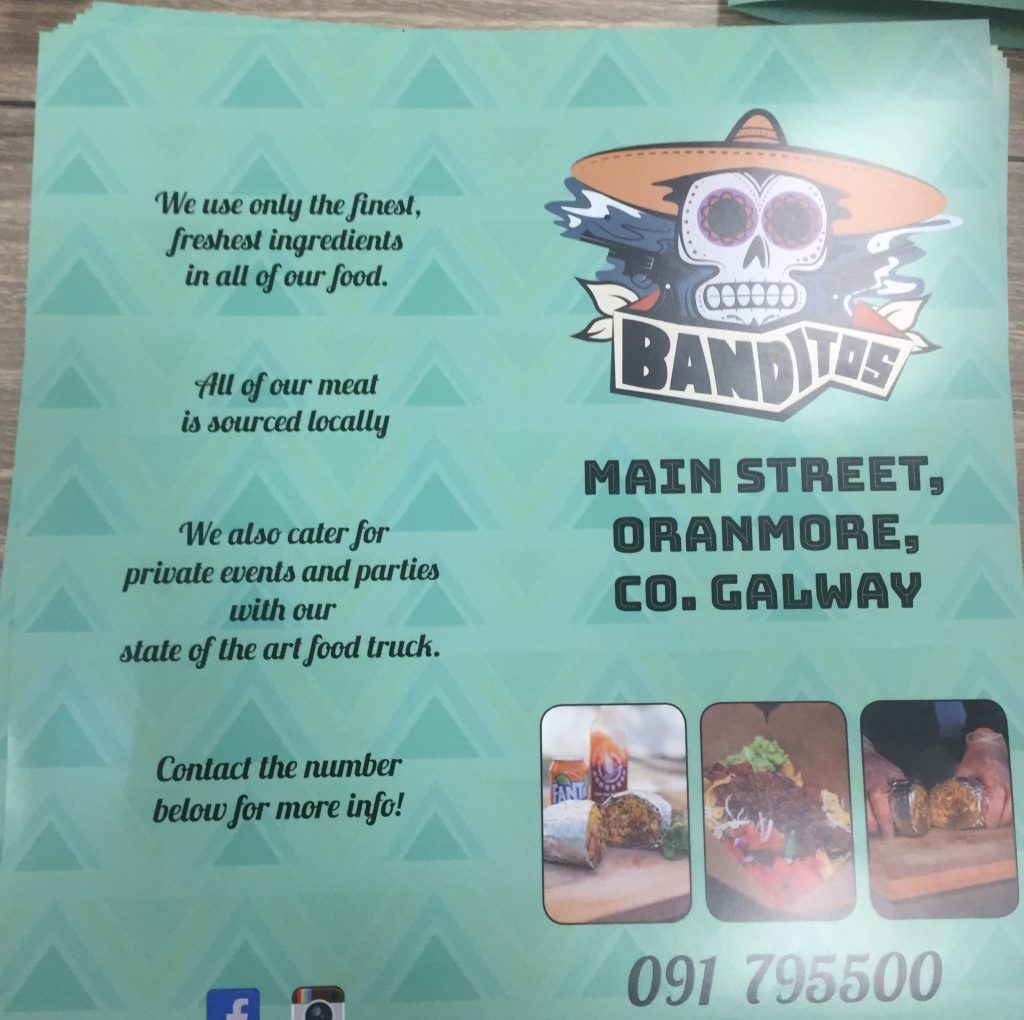 We can print invitations and thank-you cards on card up to 400 gsm. Standard A6 and DL tickets are the normal requirement for invitations, but we can also create A4 or A5 folded tickets, we can laminate them and, if needed, even number them.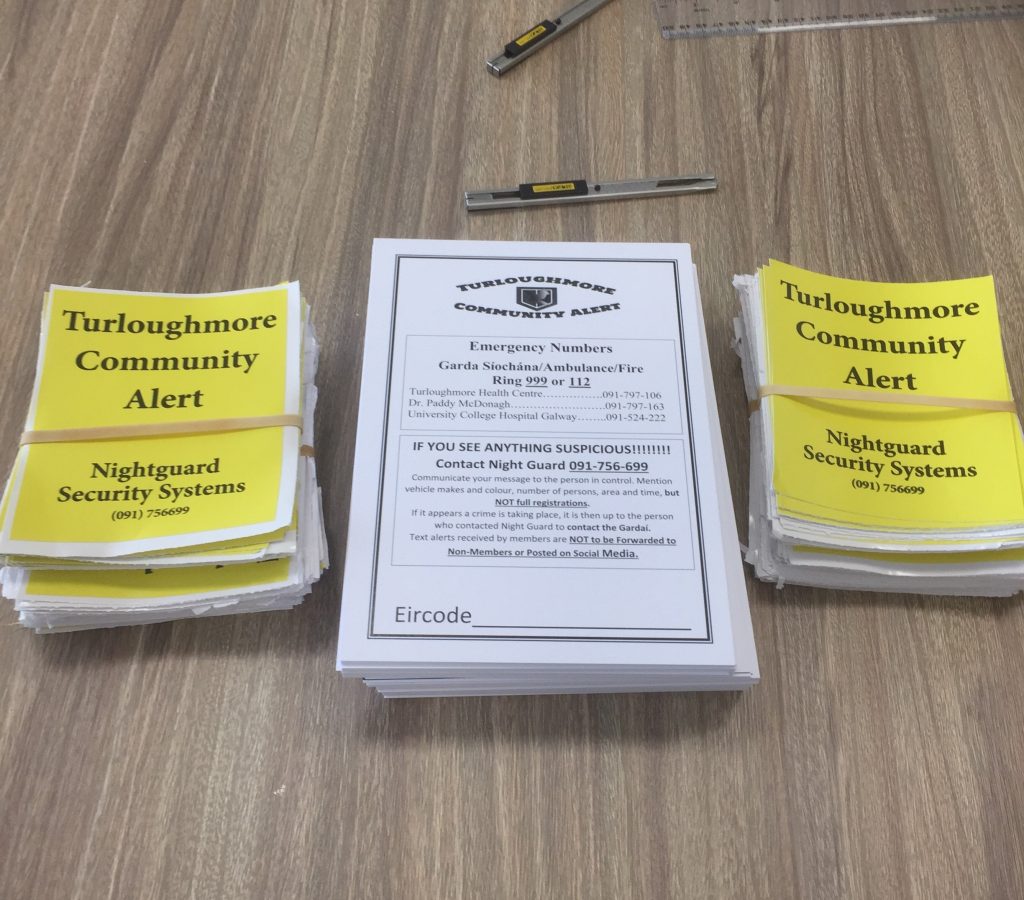 A flyer is still the best way to market or promote an event, service or product. Flyers come in all shapes and sizes, so most can be bespoke to your requirements. The most popular are DL, A5 and A4 – all of these can be single- or double-sided, and can also be folded to a size that suits you. At Print More the majority of our flyers are printed on 170gsm gloss paper,which is a far better quality than offered by many others. However we can offer many other paper weights and finishes – again, we will work on your project to create what you want. The gallery shows just some of our previous flyers supplied to happy customers.